If you are searching for the best salt substitute, look no further than your pantry or herb garden.
Herbs and spices give you much more than delicious flavour and aroma. They give your meal a nutrition boost. Furthermore, many are known for their medicinal value. Read more here.
Here is a printable list of herbs and spices to substitute salt. Complete with the flavour profile and food pairing. Print it out and stick onto your fridge or pantry door for easy reference.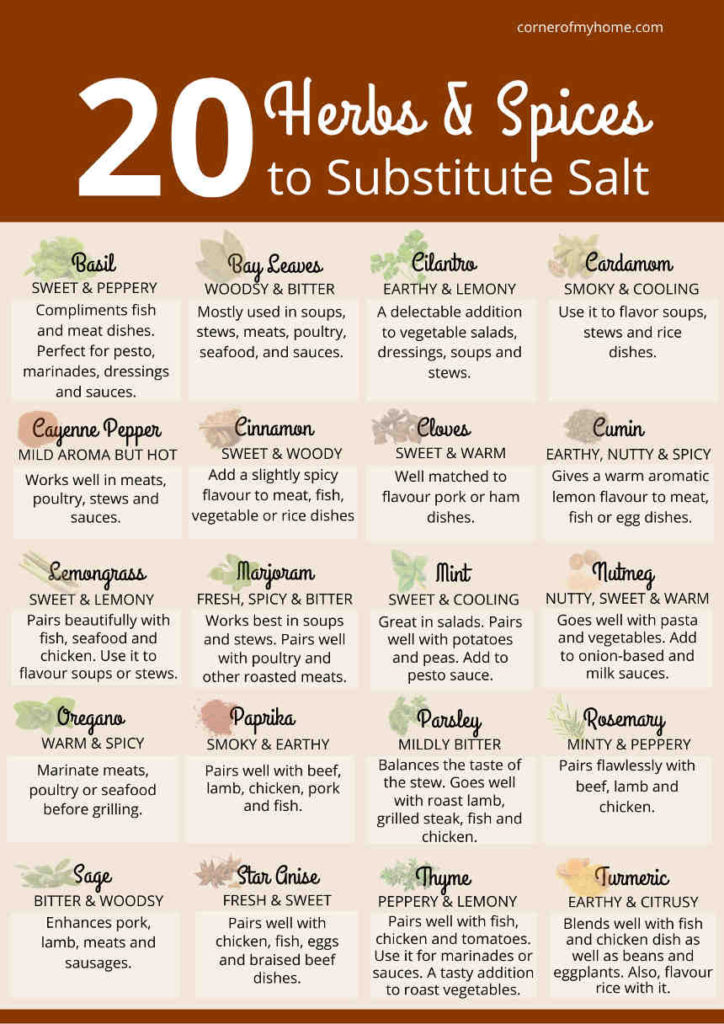 From the Corner of My Home – Spice Up Your Life with Herbs and Spices
Disclaimer: I am not a doctor or medical professional, and this post should not be taken as medical advice. Please do your own research. Material on this blog is provided for informational purposes only. It is general information that may not apply to you as an individual and is not a substitute for your own doctor's medical care or advice.