Have you ever wondered what five spice powder is? Well, all I know was it is a spice mixture primarily used in Chinese cooking. I assumed there are 5 types of spices combined because of the word "five" as indicated. Is it true or false? Read on to find out the answer. Also, you will be delighted to know that you are able to make your own too – your own creation of the five spice powder!
You may also want to find out if five spice powder has any health benefits. Read on…
Let's quickly find out what the ingredients are.
What is in FIVE SPICE POWDER
The common mix is:
Star Anise
Cloves
Cinnamon
Szechuan Peppercorn
Fennel Seeds
There are other variations that include nutmeg, turmeric, ground ginger, mandarin orange peel or galangal.
So you see, the "five" does not literally mean the mixture contains five types of spices. No doubt many recipes call for the common combination. Depending on personal preference or type of cooking, you can make five spice powder to suit your own palate.
HOW TO MAKE FIVE SPICE POWDER
It is fairly simple! Follow these steps
In a dry pan, over medium heat, toast the following until fragrant.
20g star anise, 20g Szechuan peppercorns, 10g fennel seeds and 8g cloves
Toss occasionally to prevent burning. Allow to cool.
Grind and blend toasted ingredients with 10g cinnamon till well grounded. Store in an airtight container.
The above proportion can be adjusted to your liking. You may also consider adding other ingredients such as nutmeg or turmeric. Just bring out the creative side in you!
Don't worry if you have created too many variations. I understand storage space may be a concern and a good practical spice rack will help a lot. If you are like me, prefer a clean kitchen counter, get a cabinet spice rack.
Read my recommendations
FIVE SPICE POWDER USES
Now that you know what five spice powder is and how to make your own, surely you like to know the ways to use it.
This highly aromatic mixture makes a warming and slightly sweet spice blend. It is mainly used as marinates and spice rub for chicken and fatty meats like pork and duck or goose. Also used to enhance stir-fry vegetables, stew or braised dishes.
I like to share with you two dishes that use five spice powder and easily recognizable which are Chinese Barbequed Pork (Char Siu) and Peking Duck.
I am a fan of Char Siu, especially with a bowl of hot steamed rice. Do not fancy Peking Duck though. How about you?
I found this Chinese Barbequed Pork recipe easy to follow. Moreover, this author provides cooking tips and advice that I truly appreciate.
Don't want to handle a whole duck? Try this Easy Peking Duck recipe. Using duck breast, it should be pretty easy.
Substitute for five spice powder
Like to try out the above recipes but do not have five spice powder, what would be the best substitute?
You may make some yourself using the ingredients and steps mentioned.
Still, missing some of the spices? Well, the next closest spice combination would be cayenne pepper, cinnamon and ground cloves.
If you have not used and tasted five spice powder, it may be difficult for you to get the right blend in terms of taste and aroma. Therefore, you may want to buy a small jar of five spice powder to start off with. Once you have finished using it and like the flavor, then go on, make your own!
Health Benefits
The components of five spice powder have several health benefits. Let's look into them individually.
Star Anise is rich in a variety of flavonoids and polyphenols. Both are compounds with antioxidant properties that may help keep you healthy and protect against various diseases. On top of that, flavonoids can be effective at fighting inflammation levels throughout your body.
Cloves. High in antioxidants and anti-inflammatory properties, cloves also contain eugenol which may help ease digestion. Also, a good source of Vitamin C and K, fiber and manganese.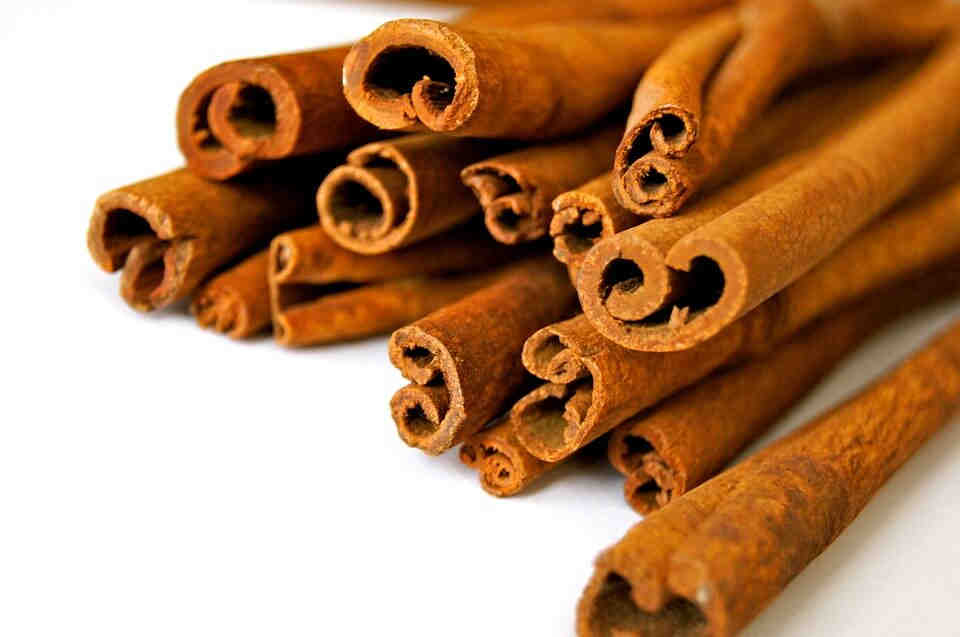 Cinnamon has several compounds with anti-inflammatory properties that can lower the probability of cellular damage and chronic disease.
Read more about cinnamon here.
Szechuan Peppercorns are high in antioxidants. In traditional Chinese medicine, these peppercorns were used to stimulate digestion. They may also help stimulate blood circulation and reduce inflammation.
Fennel Seeds are low in calorie but have many important nutrients such as Vitamin C, calcium, potassium and magnesium. Furthermore, fennel is rich in antioxidants and has anti-inflammatory and antimicrobial properties.
Although consuming these spices in such a small amount used in cooking may not bring significant value, a little bit here and there does add up. Therefore, spice up your meal with herbs and spices where possible. Herbs and spices are good salt substitute too.
Should you need to stock up, consider buying Organic Herbs and Spices directly from Starwest Botanicals.
There are affiliate links on this page. I may earn a small commission to keep this site going. Don't you worry, at no extra cost to you.

All in All
Five spice powder is a mixture of ground spices. Just a pinch, this aromatic blend gives a distinctive depth of flavor and aroma to your dishes. Be careful not to add too much at the beginning else may end up overpowering the entire dish.
Simply sprinkle a pinch to your stir-fry or stews and see how you like the taste. Or follow the recipe I have shared above.
Given its health benefits, you may want to consider adding this spice blend to your spice rack.
Since now you know what is in five spice powder, you can easily come up with your own creation. Would you? Let us know in the comments section below or share your experiences with five spice powder.
Before I leave you to share your thoughts, something for you to ponder.
true or false question to ponder
"Five" spice powder was named so because it incorporates the five basic flavours of Chinese cooking – sweet, sour, bitter, pungent and salty. True or False?

The number refers to the Chinese 5 elements – wood, fire, earth, metal and water. In traditional Chinese medicine, imbalances in these elements are said to be the cause of sickness. Numerous herbs and spices have been used for thousands of years to restore balances in these elements, treating illnesses. Which is how the five spice powder got its name. True or False?
Honestly, I am not sure how the name come about. Would love to know your thoughts.
Oh, last but not least and interestingly, I found a cocktail using Chinese five spice! Old Sevillian Bourbon Cocktail.
Have a great one. Cheers!
Share the article
If you find this blog post interesting, please share it with anyone that you think might find it useful. Thank you and have a good day!
From the Corner of My Home – Spice Up Your Life with Herbs and Spices
Disclosure: This article may contain affiliate links as part of the Amazon.com Services LLC Associate program and other affiliate services. This means that cornerofmyhome.com receives a small commission by linking to Amazon.com and other sites at no cost to the readers.
Disclaimer: I am not a doctor or medical professional, and this post should not be taken as medical advice. Please do your own research. Material on this blog is provided for informational purposes only. It is general information that may not apply to you as an individual and is not a substitute for your own doctor's medical care or advice.