Latest Update
Amazon Prime Day ends tonight (16 July)!
~~~~~~~~~~~~~~~~~~~~~~~~~~~
Prime Day is an annual shopping event where you get to enjoy incredible deals with great savings. This event started in 2015 to celebrate Amazon's 20th anniversary. Then, it was a one-day shopping blitz. This year, Amazon Prime Day 2019 will be a 48-hour shopping spree. Isn't that great?
Amazon named this a two-day parade of epic deals. From electrical goods, gadgets to fashion and accessories. Household products to outdoor equipment. Furniture to health supplements. Surely, there is something for everyone.
I understand that not everyone has the budget to buy that Full HD Smart LED TV we dream of. But how about taking advantage of the 2 days to stock up on groceries and everyday needs on household items? Prime Pantry, Amazon Fresh and Whole Foods Market are places where you want to shop.
Hey, this may also be the best time to look out for gifts. Someone's birthday coming soon or special occasions that you know of. Christmas, maybe? Not too early, you know.
Are YOU a Prime Member
You need to know that Prime Day is exclusively for Prime Members ONLY. If you are, log into your Prime account now! You will be able to see some of the Prime Day Preview Deals.
If YOU are NOT, sign up for a free 30-day trial now!
After the 30-days trial, the monthly fee is $12.99/month and the annual fee is $119/year.
Amazon Prime benefits are
FREE Two-Day Shipping
FREE Same-Day Delivery
Prime Video
Unlimited music streaming
Unlimited photo storage
Unlimited reading
More benefits included are savings at Whole Foods Market, 2-Hour grocery & restaurant Delivery, Scheduled In-Home & In-Car delivery, Alexa Voice Shopping & Deals and 'Try before you buy' clothes.
So, are you going to sign-up for a FREE 30-day trial? You know what?
I urge you to give it a try. At least, sign up now to enjoy the great savings on Amazon Prime Day. After the shopping event, before committing to the monthly fee, you may opt out BEFORE the trial period ends to avoid being charged. Who knows, you may end up loving Amazon Prime.
So you ask,
When is Amazon Prime Day 2019
It starts on Monday, 15 July and ends on Tuesday, 16 July 2019. With 48 hours of Amazing Deals, you get to shop at your most convenient time. Mark your calendar now.
If you have not signed up as a Prime member, do it now before Prime Day. Based on personal experiences, things or technology can go terribly wrong during 'special' times. Do you know what I mean?
You deserve a relaxed and fuss-free shopping experience on Prime Day. Are you ready?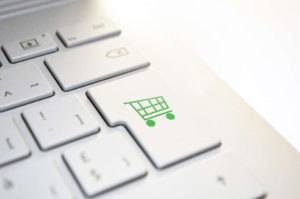 Every day leading up to Prime Day, members will discover all kinds of exclusive deals and offers. In order not to miss anything, YOU must visit Amazon Prime daily to check it out.
Happy Shopping!
From the Corner of My Home – Spice Up Your Life with Herbs and Spices
Disclosure: This blog post may contain affiliate links as part of the Amazon Services LLC Associate Programs and other affiliate services. This means that coenerofmyhome.com receives a small commission by linking to amazon.com and other sites at no extra cost to the readers.