UPDATED AUGUST 2, 2019
Does spider scare you? Or, do the cobwebs you see around the corners or the ceiling edges irritate you? I would say the later. Not only an ugly sight, I question myself if I have done a good job of cleaning my home. Let's not ponder on this and find out how to get rid of cobwebs.
Firstly, we need to get rid of the spiders which are the main reason cobwebs are formed. The good news is – we are going to use what we already have in our kitchen. Look no further but into your spice cabinet. Yes, you can use cooking spices to repel spiders. Here you go, another useful way to utilize your spices in storage.
Perhaps, I should also tell you now – no matter how clean your house is, there are always chances for spiders to 'visit' your home, weave and leave the webs. Do you want to know why? Read on…
How is Cobwebs Form
House spider is the generic term for different spiders commonly found around human dwellings. Spider feed on insects, entering our home in search of food. It builds webs, most familiar to us as the spider web to catch its prey.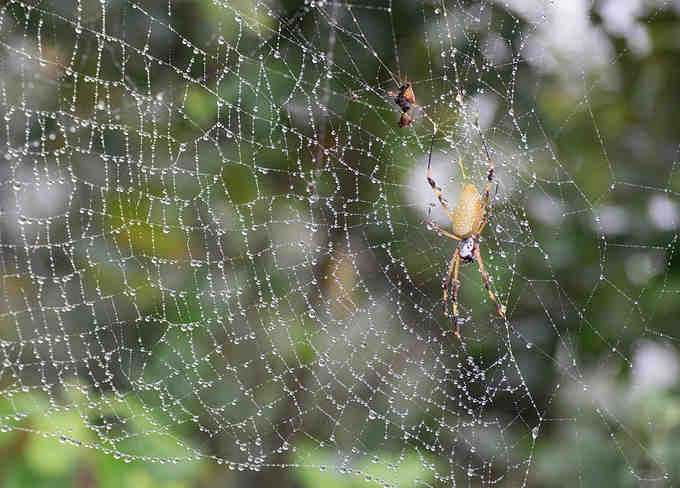 The question here is
What is the difference between a spider web and cobweb?
The spider weaves silk webs that are sticky and not visible to human eye and insects can't see them too. That's the purpose – insects walk straight into the trap!
Because of the stickiness, airborne dust will soon collect on the web. Covered with dust, the web is no longer sticky. In this case, the spider will move on to another location and continue setting up its trap of weaving more webs.
The answer is
Spiderweb covered with dust is called cobweb.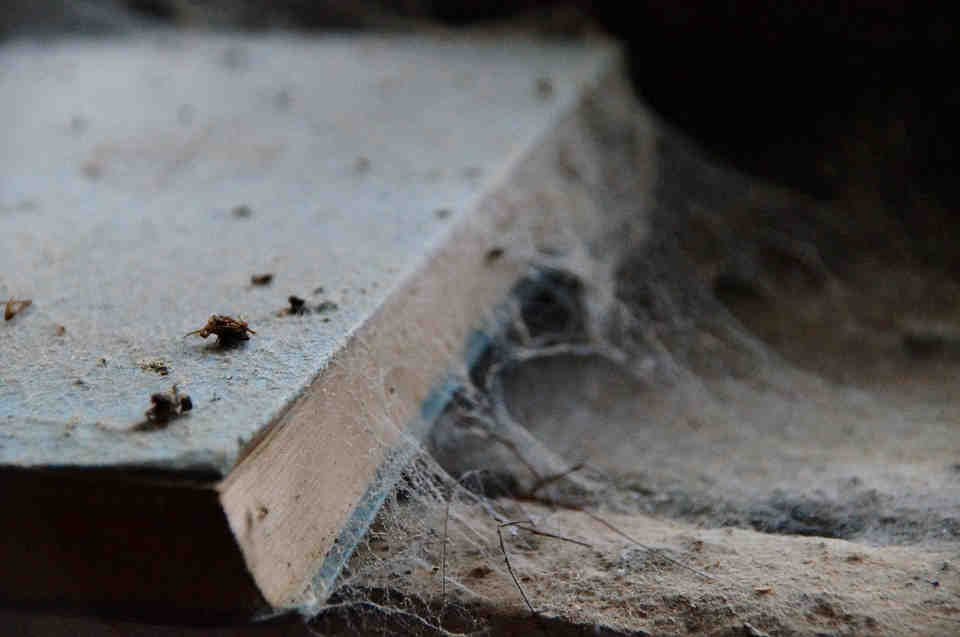 Now you know the difference, I am sure you are eager to find out
How to Get Rid of Cobwebs                             
In order to get rid of cobwebs, you will need to get rid of spiders first. The most common cooking spices can be used to repel spiders. You don't need to buy any chemical spray which may be hazardous to health. Also, save on spending.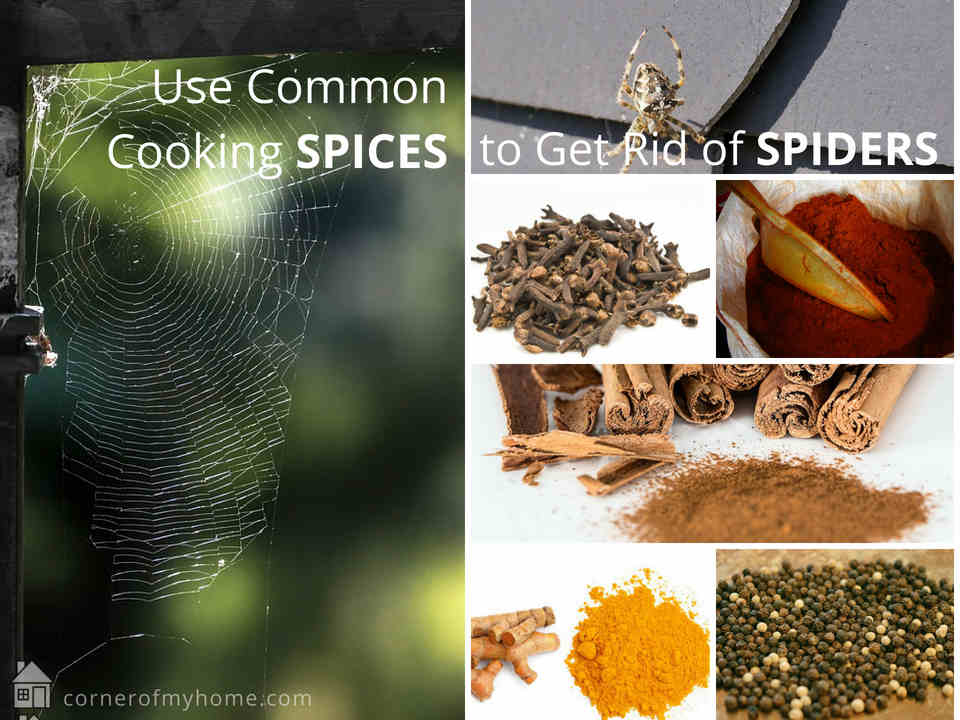 The 5 spices to repel spiders are
Cloves
Cinnamon
Turmeric
Black Pepper
Chili Powder
Cloves
Eugenol, a component in cloves is the main element in getting rid of spiders and other insects.
You may simply put a few cloves in the web of the spiders or
Make a paste out of cloves by blending some whole cloves with water. Apply the cloves paste in the corners or possible spots where the spider tends to weave its web.
Cinnamon
This woody aromatic spice contains eugenol too. Therefore, use it to keep spiders away.
Sprinkle some cinnamon powder around your home. I am pretty sure it smells amazing. But spiders hate it. Ants too.
Turmeric
This is another aromatic spice that spider dislike because of its pungent smell.
Using the same method as cloves, you may make a turmeric paste by mixing 2 – 3 tablespoons of turmeric powder with water. Once the paste is formed, apply it with a spoon to the hot spot area.
Alternatively, apply the paste onto cotton balls and place them in areas that are likely to draw spiders.
A word of caution – Turmeric leave a yellow stain and it is difficult to remove. Hence, be careful where you apply the paste.
Black Pepper
This is good to repel spiders too.
Make a spicy spray and spray it at the corners or ceiling edges. You will need to cover your mouth and wear glasses while spraying as it may irritate your eyes and skin. Take care of the little ones too.
Simply grind the black pepper till fine and mix with water.
ChilLi Powder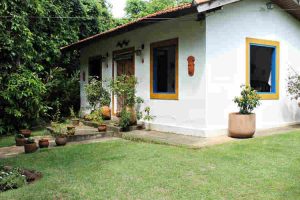 Another spicy solution. I would suggest you use this outside, the compound area surrounding your home.
This is to prevent spiders from entering your home. Moreover, the smell may bother you and your family if used inside. The reason is that we are going to combine chilli powder with vinegar!
Add 2 tablespoons of chilli powder and approximately 120 ml of vinegar to 1L of water.
Pour the solution into a spray bottle and spray your house compound, especially the external bottom part of the wall.
So, these are the 5 common spices to use. I am almost certain that you will have at least one or two of these spices in your kitchen at any time. Go on, get rid of the annoying and creepy spiders.
At the same time, I bet you will want to clean up the cobwebs too.
How to Clean Cobwebs
It is not a tough task but surely you don't want to get near to the sticky and dusty webs.
The easiest way is to use your vacuum cleaner. Use the extension nozzle and suck them in. This is what I usually do during spring cleaning.


Otherwise, use an old sock or a rag. The frugal me. Attach it to the end of a yardstick or broom and give all the corners and ledges, nooks and crannies a sweep through. You may want to dampen the old sock or rag so that the dust and webs stick onto it and don't rain down freely. When you are done, simply throw away the sock or rag. No way am I going to wash it. What do you think of this idea?
Now, if you find cobwebs on the curtain or any fabrics, it is best to use the vacuum. Also, you may consider using a lint roller to collect the spider web strands.
To Sum Up
Cleaning your home regularly is a good start. Keep the bugs out and the spiders won't be attracted to go in.
Getting rid of spiders and cobwebs using the above methods are easier when you find them sporadically in your home.
When the situation is bad with a high infestation, you may need the professionals to examine the situation and do the necessary treatment.
Once treatment is done, use the spices mentioned to prevent spiders from getting in. Not enough to go around? You can conveniently buy them online on Amazon.
If you don't do much cooking at home, surely you do not want to buy any. On the other hand, do you know that there are many healthy ways to use spices?
Cinnamon and turmeric, in the form of tea, is one of the natural ways to relieve stress and anxiety. Click here to read more.
Clove tea is my quick solution to reduce stomach bloating and gassiness. Should you want to find out more, click here.
Spices aside, spider glue trap and ultrasonic pest repeller are two alternatives you can consider buying.



I hope the methods stated in this article is helpful to get you started in controlling the spiders. Whilst, giving you another useful way to use your spices. Waste not. Even if you may not have a Spidey problem, it is still a good idea to use them as prevention. As the saying goes, prevention is better than cure.
Should you have any other ideas on how to get rid of cobwebs or any easy ways to clean it, please share with us in the comments section below.
Share This Article
If you find this blog post interesting, please share it with anyone that you think might find it useful. Thank you and have a good day!
From the Corner of My Home – Spice Up Your Life with Herbs and Spices
Disclosure: This article may contain affiliate links as part of the Amazon Services LLC Associate program and other affiliate services. This means that cornerofmyhome.com receives a small commission by linking to Amazon.com and other sites at no cost to the readers.