UPDATED JANUARY 2, 2020
Many of us manage stress by binging on food. I have to admit to being one of them. Ice-cream, cookies, chocolates, all the sweet stuff and munching between meals. Has it occurred to you that you can use your cooking herbs and spices to relieve from stress and anxiety naturally? Yes! You can.
So, instead of reaching out to a tub of ice-cream, look into your pantry or fridge, NOT the freezer! Not only to reduce wastage on your fresh bunch of basil sitting in the fridge, but you are also reducing your stress too. Even if you are not stressed out, it is definitely a healthy herbal tea to consume.
Are you ready to make a relaxing cuppa? Here you go…
5 Common herbs & spices to relieve stress
Holy Basil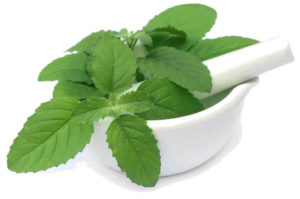 Originated from India, where it is called Tulsi, was one of the most important plants used in Ayurvedic medicine. Classified as an adaptogen herb, it has a natural substance to help the body adapt to stress and to exert a normalising effect upon bodily processes.
A simple drink using holy basil can help reduce stress as well as symptoms caused by stress that is stomach ache and headache.
Holy Basil Tea recipe – Put 2 tablespoon of freshly cut basil in a cup (8 ounces) of hot water and steep for 10 minutes. Strain the leaves and drink.
Or try this:
Put 2 tablespoons of freshly cut basil into your bath for a calming escape.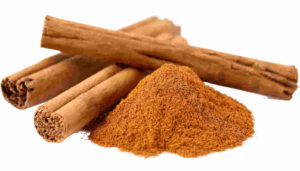 Being one of the oldest spices around and has been used medicinally for thousands of years, cinnamon is still being used widely today. It is a warming, stimulating and pleasant-tasting spice that helps the body to relax, reducing stress and anxiety.
A cup of cinnamon tea benefits you by clearing your mind. Surely warm and revitalise you.
Break a cinnamon stick into pieces and put in a cup of boiling water. Or use cinnamon powder instead. Steep for 10 minutes. Remove the cinnamon pieces. Add a tea bag or loose tea leaves (in an infuser). Steep for a couple of minutes more. Add warm milk or honey if desired. Enjoy your tea!
Buy organic cinnamon direct from Starwest Botanicals.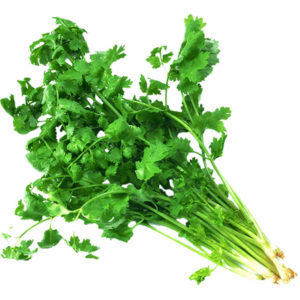 An aromatic herb mostly used in cooking, do more in terms of health benefits. It helps in calming the nerves, improving sleep quality through its natural sedative effects.
Drinking a cup of cilantro tea is surely a natural and healthy way to reduce anxiety.
Put freshly cut cilantro in a teacup. Pour boiling water and steep for 10 minutes. This releases the aromatic flavour and nutritional qualities, creating the tea. Add honey if desired.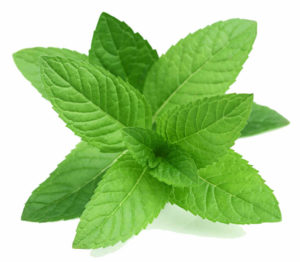 This is an amazing herb, helping to calm the body from stress. The menthol that presents naturally in the herb is a known muscle relaxant. Thus, translate to stress and anxiety relief.
This homemade mint tea recipe makes a wonderful tea to drink before going the bed.
Simply add a few sprigs of mint to two cups of hot water. Steep for 5 – 10 minutes. Alternatively, throw a few mint leaves into your tea.
Turmeric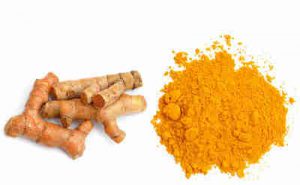 One of the best spice to consume for overall health and wellness. It has been used for healing for thousands of years in Ayurveda and traditional Chinese medicine. Curcumin, a substance in turmeric can reduce stress and anxiety. It is known to be anti-inflammatory, helping to reduce brain inflammation. Thus, reduces the mental symptoms such as anxiety.
Turmeric tea is an earthy and comforting drink. I have several turmeric tea bags recommendations here.
You may also make your own using turmeric powder.
Put ½ teaspoon of turmeric powder in 2 cups water and simmer for 10 minutes. Add honey and/or lemon if desired. Strain if need to and drink.

All in all
Using common cooking herbs and spices that are readily available in your kitchen is definitely healthier. Make yourself a cup of relaxing tea to relieve from stress and anxiety naturally, instead of binging on unhealthy snacks or processed food.
Furthermore, why would you want to waste leftover herbs and spices? There are many uses for herbs. So, do not limit them to merely cooking.
Read these related articles. There are many ways to use herbs and spices for health.
Now, are you ready to put your feet up? Go on, make yourself a relaxing cuppa.
Personally, I love cinnamon for its warming aroma and it helps me to settle down. How about you? Please share your experience or ways to relieve stress in the comments section below.
What are the Health Benefits of Cinnamon? Click here to find out.
Last but not least, you need to know that there is no one herb or spice supplement that is going to be the cure-all for stress. These herbs and spices only help to support your body in times of stress.
It is most effective when combined with other diet and lifestyle behaviours like quality sleep, exercises, deep breathing, sufficient hydration and whole foods.
Learn more about Buteyko Breathing Exercises here. Written by Melinda, a friend of mine.
Don't you want to have fresh herbs available all year round? It is not difficult to grow your own.
A small plant of basil or mint will do wonders. These are commonly used to make home remedies. In cooking, simply sprinkle them over your green salad to add flavour and aroma.
Go on, find out how easy it is to grow your own.
Share the article
If you find this blog post interesting, please share it with anyone that you think might find it useful. Thank you and have a good day!
From the Corner of My Home – Spice up your Life with Herbs and Spices.
Disclaimer: I am not a doctor or medical professional, and this post should not be taken as medical advice. Please do your own research. Material on this blog is provided for informational purposes only. It is general information that may not apply to you as an individual and is not a substitute for your own doctor's medical care or advice.
Disclosure: This blog post may contain affiliate links as part of the Amazon.com Services LLC Associate Programs and other affiliate services. This means that cornerofmyhome.com receives a small commission by linking to amazon.com and other sites at no extra cost to the readers.