All of us want to eat full-flavoured food. And what do full-flavoured means? Rich and intense with high salt content. When you dine at restaurants, salt and pepper shakers are always part of the table setting. You and I know that too much of salt is bad for health. Are there any ways to reduce salt intake, yet still able to enjoy flavourful foods?
You can't control much when dining out. But, it can be easily achieved when cooking at home. Well, everything good starts at home. Read on to find out which herbs and spices are good salt substitute and how to use them.
Firstly, let's look at
What is Salt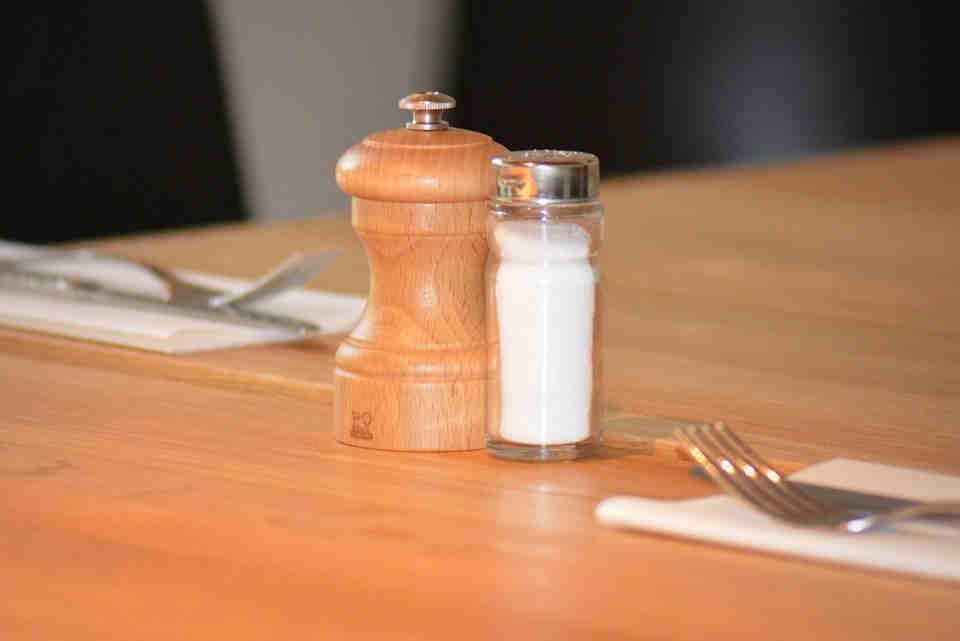 Table salt or common salt is a mineral composed mainly of sodium and chloride. This crystalline mineral contains 40 per cent sodium.
Sodium attracts water and the body uses it to regulate the amount of fluid in our blood, organs and tissues.
The kidneys remove sodium by producing more urine when the body detects too much of it. However, should we consume much more than needed, the kidneys may not be able to process all the excess. In this case, too much sodium remains in the body. This is where health issues arise.
How Does Salt Affect the Body
Although many of us know that eating too much salt causes many types of illnesses, I would still want to mention it here because all of us need to be reminded every now and then.
Blood pressure indicates how much pressure the blood puts on the walls of blood vessels each time the heart beats as well as beats when the heart relaxes.
Blood volume is the amount of blood circulating the body and this is the main factor determining the blood pressure.
When we consume more salt than the kidneys can process, the excess retains water and the blood volume increases. Thus, increasing the blood pressure. Often mentioned as high blood pressure.
The pressure that is consistently high is called hypertension and long-term hypertension is a risk factor for many illnesses, comprising heart disease, stroke and kidney failure.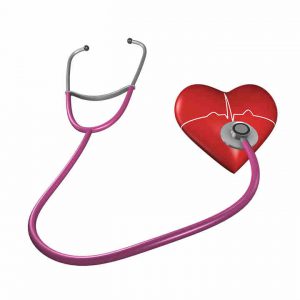 Heart disease and stroke come about because over time the high blood pressure caused by too much sodium makes the blood vessels less elastic and more prone to buildup of fatty deposits. This causes the vessels to harden, thicken and narrower, making the heart to work harder. Ultimately, increasing the risk of heart attack, heart failure or stroke.
On top of these, high blood pressure causes vascular stress on the kidneys. In this situation, it damages small blood vessels in the nephrons which is part of the kidney that filter toxins and wastes from the body. Thus, decreases normal kidney function and leads to kidney disease.
In addition, high consumption of salt increases the amount of protein in the urine which is another risk factor for the decline of kidney function.
The National Heart, Lung and Blood Institute recommends healthy adults and children over the age of 14 to consume no more than 2,300 milligrams of sodium a day, equivalent to 6 grams of table salt or about 1 teaspoon. Children younger than 14 may need to eat even less based on their age and gender.
If you have high blood pressure, you may need to restrict salt intake even more. In this case, check with your doctor or health care provider on the appropriate amount of salt consumption.
With the mentioned illnesses in mind, shouldn't we reduce salt intake?
Use Herbs and Spices to Substitute Salt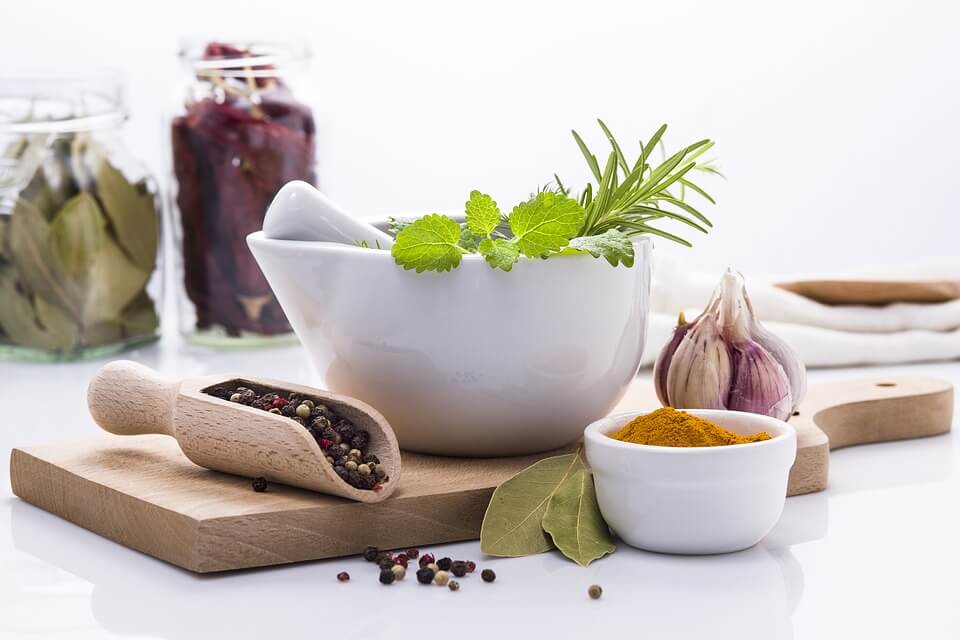 Cooking with herbs and spices is a healthy way to add flavour without the salt.
Try the below to enhance the taste of your food. These are good salt substitute.
Bay Leaves
Taste – Bay leaves don't have a distinguished taste. It is the flavour that makes the difference, providing the background flavours that anyone would look for in a good pot of soup.
Uses – Mostly used in soups, stews, meats, poultry, seafood, and sauces. Its woodsy tang and slight bitterness help to balance the tastes of a dish.
Click on ⇒ Purpose of Bay Leaf in Cooking to find out more.
Basil
Taste – Sweet and peppery.
Uses – The leaves have a strong pungent taste that compliments fish and meat dishes, particularly those containing tomatoes. Also, perfect for pesto, marinades, dressings and sauces.
Cayenne Pepper
Taste – Cayenne is a specific type of chilli and has a deceptively mild aroma, yet has a hot and fiery taste.
Uses – Works well in meats, poultry, stews and sauces. Use sparingly and taste the dish before adding more. It could be spicier than it looks.
Cilantro
Taste – Cilantro is a herb which people either love it for its earthy and lemony flavour or hate it for the soapy taste.
Uses – Regardless of love or hate, cilantro makes a delectable addition to vegetable salads, dressings, soups and stews. Often used raw or added to the dish immediately before serving. Besides, combining it with lime and chilli in stir-fries makes an appetizing dish.
Cinnamon
Taste – Similar to bay leaves, it is hard to define the taste of cinnamon. In fact, it is its aroma and flavour that does the work.
Uses – Ground cinnamon with its warm sweet aromatic flavour is widely used in baking, while cinnamon sticks add a slightly spicy flavour to meat, fish, vegetable or rice dishes.
Click on ⇒ Health Benefits of Cinnamon to find out how it helps to improve your health.



Cloves
Taste – Warm, sweet and aromatic taste.
Uses – Used in cooking either whole or in ground form. It is well matched to flavour pork or ham dishes and is also used with stewed or baked fruit.
Cumin
Taste – Its distinctive flavour holds an earthy, nutty and spicy taste.
Uses – Ground cumin gives a warm aromatic lemon flavour to meat, fish or egg dishes. Combining it with oregano and chilli give the dish a Mexican twist. While combining cumin, coriander, cayenne pepper, black mustard seeds and turmeric form the basis of a decent Indian dish.
Lemongrass
Taste – Slightly sweet, pungent and lemony taste with a tinge of mint and ginger.
Uses – It is one of the main ingredients in Asian cuisine, especially Thai. Pairs beautifully with fish, seafood and chicken. Additionally, use it to flavour soups or stews.
Marjoram
Taste – Marjoram is fresh, spicy, bitter and slightly pungent. Its flavour is similar to oregano but sweeter and more delicate.
Uses – Works best in soups and stews. Also, pairs well with poultry and other roasted meats, as well as vegetables including cabbages, potatoes and beans.
Mint
Taste – This bright and refreshing herb has a warm, aromatic, sweet flavour with a cool aftertaste.
Uses – Great in salads and pairs well with potatoes and peas. Also, add mint to pesto sauce to jazz it up.
Read more on Mint Leaves.
Oregano
Taste – Warm, spicy, slightly bitter taste and a strong aroma.
Uses – Use oregano to marinate meats, poultry or seafood before grilling. Also, it is frequently used with any dishes that have tomatoes such as spaghetti Bolognese and tomato salsas.
Paprika
Taste – Compared with cayenne pepper, paprika is milder and sweeter but is smokier, giving it a unique, earthy flavour.
Uses – It pairs well with most meat dishes that is beef, lamb, chicken, pork and fish. Furthermore, sprinkle onto baked potato wedges, scrambled egg or vegetables for that extra kick.
Parsley
Taste – A herb familiar to all, thought of as just a garnish. It has a mildly bitter taste but does not overwhelm other ingredients.
Uses – In fact, adding parsley to a stew does not make it bitter. Conversely, it balances the taste of the stew. Besides stews, this herb goes well with roast lamb, grilled steak, fish and chicken. On top of these, add into marinades, dressings and sauces.


Rosemary
Taste – Minty, peppery, balsamic taste with a bitter, woody aftertaste.
Uses – An excellent herb for potato dishes and other root vegetables like carrots and onions. Pairs flawlessly with lamb and chicken too. When rosemary is added to spaghetti sauce, it will bring out the flavour of other ingredients. Also, it is a good addition to tomato-based soups, stews and sauces.
Consider growing your own rosemary. It is a robust and perennial herb – easy to grow and thrive in containers. Thus, it is most suited to grow indoors year round. Click here to learn How to Grow Herbs Indoor Year Round.
Sage
Taste – A strong aromatic herb with a slightly bitter and woodsy taste.
Uses – Enhances pork, lamb, meats and sausages. Chop some sage leaves and stir into pasta, salads or pickles.
Star Anise
Taste – Used predominantly in Asian cooking. Its flavour is distinct and sweet with a fresh, pleasing aftertaste.
Uses – Star anise pairs well with chicken, fish, eggs and braised beef dishes. Also, goes brilliantly with tomatoes. A single pod of star anise adds a new level of flavour to tomato-based sauce or stew.
Thyme
Taste – This herb has a piney and peppery taste while slightly lemony and minty.
Uses – Pairs well with fish, chicken and tomatoes. Also, use it for marinades or sauces. Furthermore, it is a tasty addition to roast vegetables.
Turmeric
Taste –The aroma is similar to ginger but with a citrusy earthy tang. The flavour is a little bitter and sour.
Uses – Turmeric is an essential ingredient in most curries and it blends well with fish and chicken dish as well as beans and eggplants. Also, flavour rice with it.


To Sum Up
Use more herbs and spices instead of salt. Train your taste buds to enjoy foods with less salt by trying to reduce salt intake slowly, and the taste buds will get used to it. Eventually, you may even find some foods too salty.
Besides using herbs and spices, here are
Other Ways to Control Salt Intake
The key is to make healthier food choices when shopping for groceries, cooking, and eating out.
Read food labels and choose items that are lower in sodium and salt, especially convenience foods and condiments.
Choose fresh poultry, fish, and lean meats instead of cured food such as bacon and ham.
Select seasonings that do not list sodium on their labels. For instance, choose garlic powder over garlic salt. Alternatively, make your own seasoning blend. Namely, spice rub or Cajun seasoning.
When cooking, limit the use of pre-made sauces, mixes and instant products such as rice, noodles and pasta. Cook food or sauces from scratch to control the amount of salt used.
If cooking with canned foods or those soaked in brine, rinse them to remove the salt before using.
When eating out, choose fruit or vegetables as a side dish, instead of chips or fries.
After All
As a stay-at-home mom, taking care of the family's well-being is one of the main responsibilities. A healthy family means a happy family and if to reduce salt intake is able to contribute to the wellness of the family members, why not try using herbs and spices to substitute salt. This is definitely one of the healthiest ways to reduce salt intake.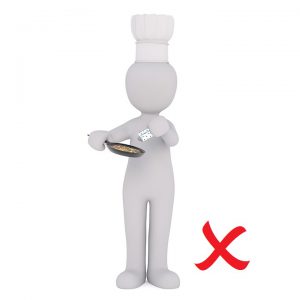 So, instead of reaching out to the salt shaker, look into your spice cabinet. If you love fresh herbs, consider growing indoor herbs all year round. You may want to know how to substitute fresh herbs with dried, click here to find out.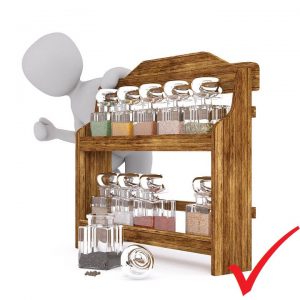 The herbs and spices mentioned are good salt substitutes. Would you agree? No harm giving them a try. Moreover, they are many health benefits related to each of them. If you know of other ways to reduce salt intake, please leave your experience in the comments section below.
Should you need to stock up your herbs and spices or need some reading materials related to them,


Share This Article
If you find this blog post interesting and helpful, please share it with anyone that you think might find it useful. Thank you and have a good day!
From the Corner of My Home – Spice up your Life with Herbs and Spices.
Disclaimer: I am not a doctor or medical professional, and this post should not be taken as medical advice. Please do your own research. The material on this blog is provided for informational purposes only. It is general information that may not apply to you as an individual and is not a substitute for your own doctor's medical care or advice.
Disclosure: This article may contain affiliate links as part of the Amazon Services LLC Associate program and other affiliate services. This means that cornerofmyhome.com receives a small commission by linking to Amazon.com and other sites at no cost to the readers.