I am pretty sure most of you know what Cajun Seasoning is but are you not curious to find out, exactly what spices are in it? When you know what they are, it will be great to make your own because there are many benefits to it. And, what if you run out of Cajun Seasoning when you need it? Worry not. There is an easy substitute for Cajun Seasoning. Read on to find out.
What Cajun Seasoning is
Cajun Seasoning is a spice blend that originates in the South, mainly Louisiana.
It is a spicy blend which contains several types of spices giving you a rustic flavour.
In "The Holy Trinity of Cajun cooking", bell pepper, onion and celery are used to provide the base flavour for many dishes.
What is in cajun seasoning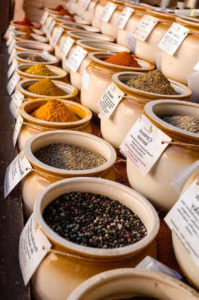 There are many variations of Cajun Seasoning recipes. Depending on the companies who produce it or chefs and home cooks who make their own, the ingredients include any of the following.
Garlic powder
Onion powder
Paprika
Cayeene pepper
Black pepper
Thyme
Oregano
Caraway
Basil
Mustard
Now, I am sure you are eager to know
How to make your own cajun seasoning
Check your spice rack. If you have the following spices, you can make a simple homemade Cajun Blend.
Garlic powder
Onion powder
Black Pepper
Paprika
Cumin
To add more heat – add cayenne pepper.
If you have dried herbs – add dried thyme and/or dried basil.
Use an equal amount of the mentioned spices and herbs. Mix them thoroughly. Put into an airtight container and store in a dark cool place where it can be kept for several weeks.
You may adjust the amount used based on your preferred taste. Or change the types of spices and herbs, depending on what you have in your pantry.
There is no right or wrong blend. Just go with your taste buds.
Advantages of Making Your Own
You are creating your own signature blend based on your desired palate. Isn't it wonderful?
Most importantly, salt can be reduced or omitted when making your own. It is much healthier compared to store bought which contain a high amount of sodium, MSG and other synthetic substance that you have a problem pronouncing them correctly.
Waste not – make a small batch and use it up. It is definitely fresher than using from a bottle that was bought long ago.


substitute for Cajun Seasoning
Pretty sure that there is a bottle of Cajun spice in the pantry. But, turns out not. What do you do? Rush to the grocery store or forgo the dish you were supposed to cook or find a substitute for Cajun Seasoning.
The simplest substitute is chilli powder. Most of the chilli powder contains cayenne pepper, cumin, garlic powder and oregano which are often found in Cajun seasoning.
Now that you have your seasoning, how will you use it? I am sure you want to find ways to use it while fresh.
How to Use Cajun Seasoning
Without much mentioning, this seasoning is very much associated with gumbo and jambalaya. And it goes well with chicken, fish, shrimp, pork and vegetables too.
There are hundreds of recipes using Cajun seasoning. Google it!


If you have some leftover after cooking a dish, here are 5 simple ways
Sprinkle over freshly popped popcorn
Spice up your sauce. Add to tomato sauce or meat sauce for pasta.
Blend into Greek yoghurt. Use as a dip for baked potatoes or veggies.
Forget the salt. Spice up your fried French Fries with Cajun Seasoning.
Blend into ranch dressing, enhancing the flavour and add some colour to it. Serve over grilled chicken or cold meat salad.
With these 5 simple ways plus any main dish you cooked, the seasoning will be used up in no time.
While you can choose to make your own, you may also opt to buy off the shelf. In fact, I will buy if most of the spices and herbs are not readily available.
Where can YOU find Cajun Seasoning
I frequently visit my neighbourhood store which sells baking ingredients and supplies, including herbs and spices in smaller jars/bottles/packets, compared to those sold in supermarkets.
During my last two visits, the Cajun Seasoning was out of stock. Now you know why I decided to write this article. Yes, it was to find out what is in Cajun Seasoning. So now I know and so do you, we can make our own!
But then, if it is a hassle, worry not. There is a good range to choose from to suit your palate. Ranging from mild to flaming spicy.
Here are a few brand names you may consider.
Slap Ya Mama is a popular blend, No.1 Best Seller on Amazon. It gives a solid mixture of heat and flavour that consist of red pepper, black pepper and garlic. Available in both Original Blend and Hot Blend. For those who love the intense blast of spiciness, go for the Hot Blend.
Louisiana Fish Fry provides a good balance Cajun Seasoning mixture – vibrant flavour with plenty of red pepper, garlic and paprika.
Or opt for a healthier version – without salt.
Sensational Seasonings has a Salt-Free Cajun Blackening Seasoning that combines the flavours of healthy spices and herbs while allowing you to add your own salt separately.
Visit Amazon for more varieties.
Finally 
Now that you know what is in Cajun Seasoning and how to make your own, will you be making it or buy? As for me, I'll need to check my pantry for available spices and herbs. If you cook often and have a well-stocked kitchen, I am sure you have most of them.
Refer to the above guide to create your own signature blend.
It is a great idea to make a homemade Cajun Blend and give it as a gift. I am sure you will bring delight to those who receive it.
Do you have any other ways to use this seasoning? Or a particular brand or homemade blend that you can share with us? Please leave them in the comments section below. We like to know more.
Before you leave, you may be interested to read a related article – About Spice Rub. Click here to find out.
Are your collection of spices and herbs growing? If so, you will be needing a Spice Rack Organizer to help you to declutter your kitchen counter, cabinets or drawers.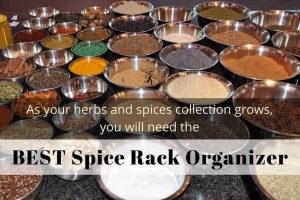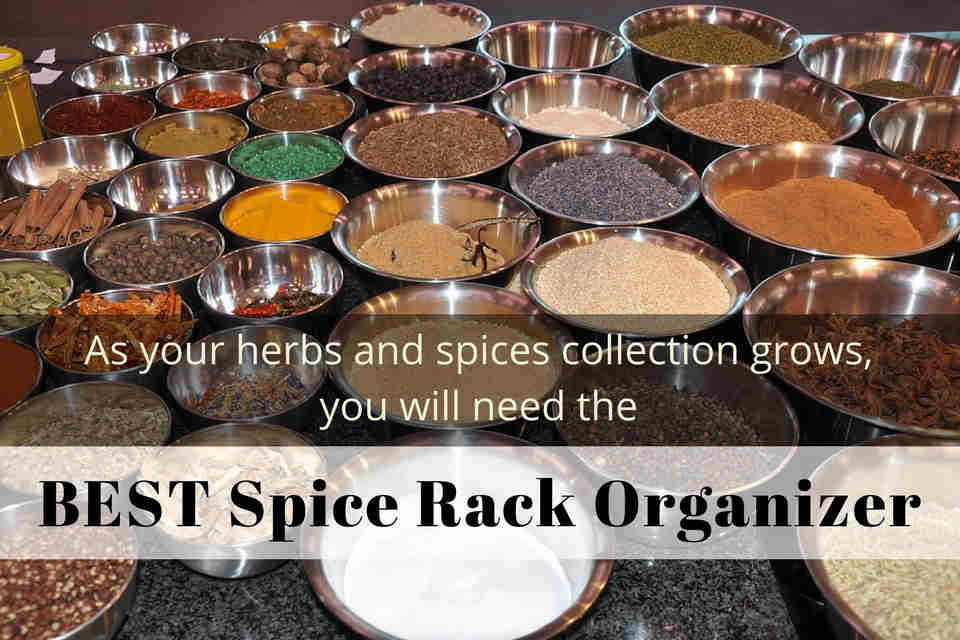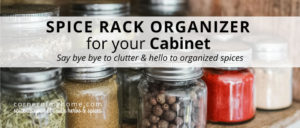 Share the article
If you find this blog post interesting, please share it with anyone that you think might find it useful. Thank you and have a good day!
Disclosure: This article may contain affiliate links as part of the Amazon.com Services LLC Associate program and other affiliate services. This means that cornerofmyhome.com receives a small commission by linking to Amazon.com and other sites at no cost to the readers.