UPDATED SEPTEMBER 15, 2020
The problem of following certain recipes is that some called for seeds and others powder such as cumin seeds or in powder form. Which would you buy? I bought both for the simple reason that I forgot having the seeds form in the first place. If I know, will I grind my own? Will you? Pretty sure I will if I have an affordable and practical tool to do it. Which leads to – What is the BEST spice grinder? Surely, you will want to know. Read on to discover. Also, find out the benefits of grinding your own spices and some tips on grinding.
What is a Spice Grinder
As the name says, a spice grinder is a tool or gadget for grinding spices. Basically, it is the same electrical device used to grind your coffee beans. However, you can always use the following. 
A Pepper Mill
You know this. It is meant for pepper, any types of peppercorn.
Reading on blogs and forums, I found out that a pepper mill can be used to grind cumin seeds, coriander seeds, flax seeds, dried garlic or onions and dried chilli flakes.
Will you use a pepper mill to grind these spices? As I use black pepper more often than these, it is not practical for me to switch the various spices with the black peppercorns. Unless I have an extra unit, which I don't.
If you do and intend to use it, there is one thing that you should not use it for grinding. SALT!
Salt and pepper mills are sold separately and there is a valid reason why. The grinding mechanism of the salt mill is made of ceramic while the pepper mill uses carbon steel, which salt corrodes.
The Mortar and Pestle
This is an ancient tool that dates back to approximately 35,000 B.C.
This works fine if the spices are in a small amount. What if you need a little bit more especially when making your own spice rub for a whole chicken or beef brisket? How long would you be grinding, manually?
The Food Processor
Some food processors have spice grinder attachments. Contrary to the mortar and pestle, it will do a good job of grinding spices in a bigger amount. But it is not feasible to lug out a bulky device just to grind the teeny weeny bits of spices.
There is an advantage of grinding on an as-needed basis. I will explain the benefits of doing so. Read on.
A Spice Grinder
This is an electrical device used to grind whole spices which are dried and usually hard. Depending on your needs, you can grind them to fine powder or coarsely.
Basically, most spice grinders are also coffee grinders. Unless you don't mind having a cumin-scented coffee, you may use it for both. NO! Please don't because it will be the worst coffee ever. For me, it is. What do you think? I love cinnamon coffee though.
Interestingly, I found a recipe using both cumin and coffee! It is Cumin and Coffee Dry Rub for a salmon dish.
Coming back to the spice grinder, it is highly advisable to have separate units for both coffee and spices to protect the quality of each.
Using a spice grinder to grind coffee will alter the aroma of your coffee. Conversely, using a coffee grinder to grind your spices will taint it with coffee flavour because the coffee oil will permeate the interior of the grinder.
Benefits of Grinding Your Own Spices
Spices lose its quality and flavour swiftly once they are crushed. Hence, grinding your own ensure the maximum potency of the spices, giving your dish a bursting flavour.
Grind the amount needed to avoid wastage. The shelf life of ground spices is six months while the whole is one year. You wouldn't want to keep them for months, for the reason stated above.
Do you know what is included in the store-bought ground spices? Salt, preservatives or flavour enhancers may be added to it. Grind and mix your own spices so you know what is in it.

You don't want to store bottles or jars of spices, whole and ground, leaving a cluttered pantry. Save your pantry storage space for something else – an electric Spice Grinder!
Of the many spice grinders I have looked at, one that caught my eye was
Why
The basic needs that I looked for and most certainly you will agree too
A basic, small and handy device without the extra functions (dials and knobs) to complicate things.
Easily removable grinding cup to make both emptying the ground spices and cleaning it less hassle.
Ability to grind a wide range of spices from cinnamon sticks to star anise and cloves. And nuts too.
Secura Electric Coffee and Spice Grinder fulfilled these 3 basic conditions.
On top of that, this spice grinder has
Stainless steel grinding cup and blades which are highly resistant to breaking, scraping and corroding. Not one but TWO interchangeable cups! One cup has two blades which are meant for grinding spices and the other with four blades for chopping nut.
Transparent lid to view the progress of the grind. You need NOT open the lid every now and then to check the progress and the desired fineness level.
200-watt motor and it has an advanced overheat protection technology to prolong its life.
The good to have features
Simple push of the lid to operate the device with ease. Easily press the lid without much force.
Safety lock prevents the grinder from operating when the lid is open.
Cord wrap base to keep things neat and tidy.
However, being small in size and basic as it is, this grinder does NOT have different settings for different kinds of grind. Therefore, you will have to pause to check the fineness level needed. This is where the transparent lid does its job.
But then, you will still need to pause the device as it is advisable to pulse the grinder when grinding spices. I will tell you why in the tips section below. Let's read on.
The grinding cup is 3 inches tall and 3.5 inches in diameter with a holding capacity of 8 ounces (1 cup). It is ideal to grind for immediate use or two, about 3 ounces at any one time. If there is a bigger amount to grind, you can easily and quickly make a second batch in no time. You aren't using a mortar and pestle. So, grind at ease.
What do you think of this Secura Electric Coffee and Spice grinder? A good buy? Read my summary to help you decide.
My Summary
This grinder being small in size (4.5 inches diameter x 8 inches tall), is easily stored in the cupboard without taking much space yet stylish to leave it on the kitchen countertop.  You won't see dangling power cord because it winds up underneath the grinder.
Since the grinding cup is detachable, it is so convenient to pour out the ground ingredients. Most importantly, cleaning is not a pain in the neck. No worries of water sipping into the motor housing. This will happen if the grinder is a whole unit. Imagine having to wipe down the device from top to bottom, inner to outer.
The stainless steel grinding cup and blades ensure durability and prevent rust too. Combining these two features, detachable and stainless steel, you can safely put it in your dishwasher.
With a 200-watt motor, it can grind a wide range of spices and nuts too. You can watch them being ground to the preferred fineness level through the transparent lid. Worried that the ingredients will accidentally "burst out" while grinding? It will not because the device has a safety lock thus won't operate when the lid is open.

Sum up the above, plus an affordable price with a 1-year warranty, this is a pretty good buy.
Go on, 



Did I see you click on the button? While waiting for your grinder to arrive, here are some
Tips for Grinding Spices
Toast your spices. Dry toasting the spices will release the oil and intensify their flavour. Toast them in a small, heavy frypan over medium heat. Stir constantly till fragrant. Pour them out immediately into a bowl and stir them to release the heat. Ensure the spices are totally cool before grinding.
Pulse your spices. When you are grinding the spices, pulse the device rather than leaving it on till the spices reach your preferred fineness level. Pulsing the device will keep the blade from overheating which can leach away the flavour from your spices.
Caution: Do NOT grind whole cinnamon sticks. Contrary to some customers comments stating "Yes, you can grind cinnamon too", a 200-watt grinder will not be able to do so. But, not that you can't. Simply break the cinnamon stick into smaller pieces before grinding. You will get beautiful finely ground cinnamon. Can you smell them already?
Clean your grinder. Keep the grinder clean to avoid mixing ingredients and crossover of flavours or aromas. Grind a couple teaspoons of white rice or rock salt or a piece of bread to deep clean your spice grinder. Rock salt helps to remove stubborn ingredients while white rice and bread help to absorb leftover oil from spices while eliminating the smell.
Hope the benefits of grinding your own spices that I have shared with you will convince you to own one. Does this Secura Electric Coffee and Spice Grinder suit your needs? If yes, buy now!
Should you like to look at more choices, check out these 8 BEST Electric Spice Grinder.


When you have received your grinder, try grinding some aromatic spices, like cinnamon or cloves. You will be amazed by the aroma that fills your home.
What is the best spice grinder for you? Do you prefer a mortar and pestle or would you agree that an electric spice grinder is one of the essential tools that we should have in each and every kitchen? I say yes. Well, at least for those who often cooks at home. Share your opinion with us in the comment section below. Or share your favourite spice blend.
Happy Grinding!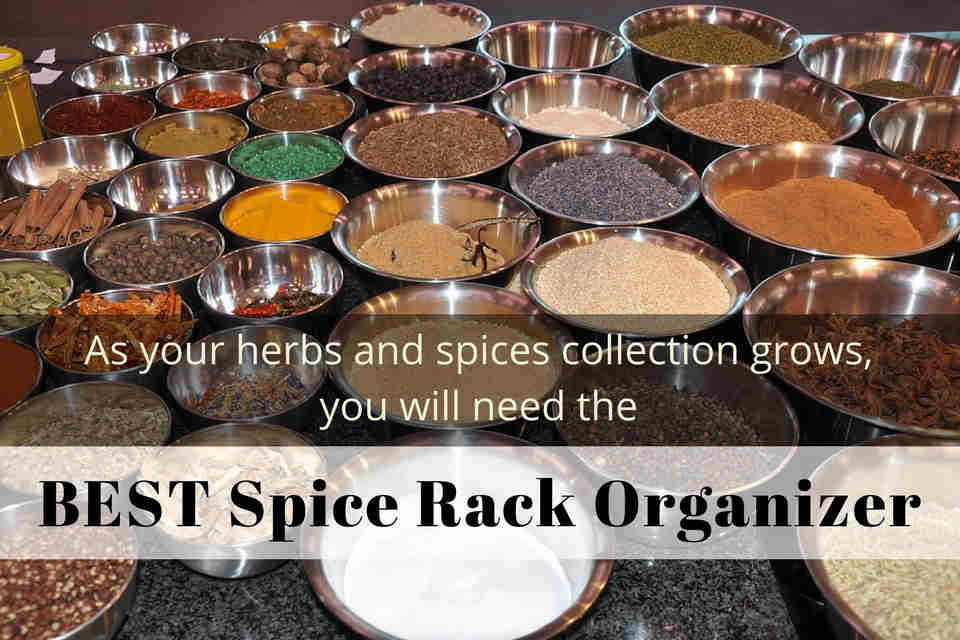 Topics you may be interested
Share the article
If you find this blog post interesting, please share it with anyone that you think might find it useful. Thank you and have a good day!
From the Corner of My Home – Spice Up Your Life with Herbs and Spices
Disclosure: This blog post may contain affiliate links as part of the Amazon.com Services LLC Associate Programs and other affiliate services. This means that cornerofmyhome.com receives a small commission by linking to amazon.com and other sites at no extra cost to the readers.